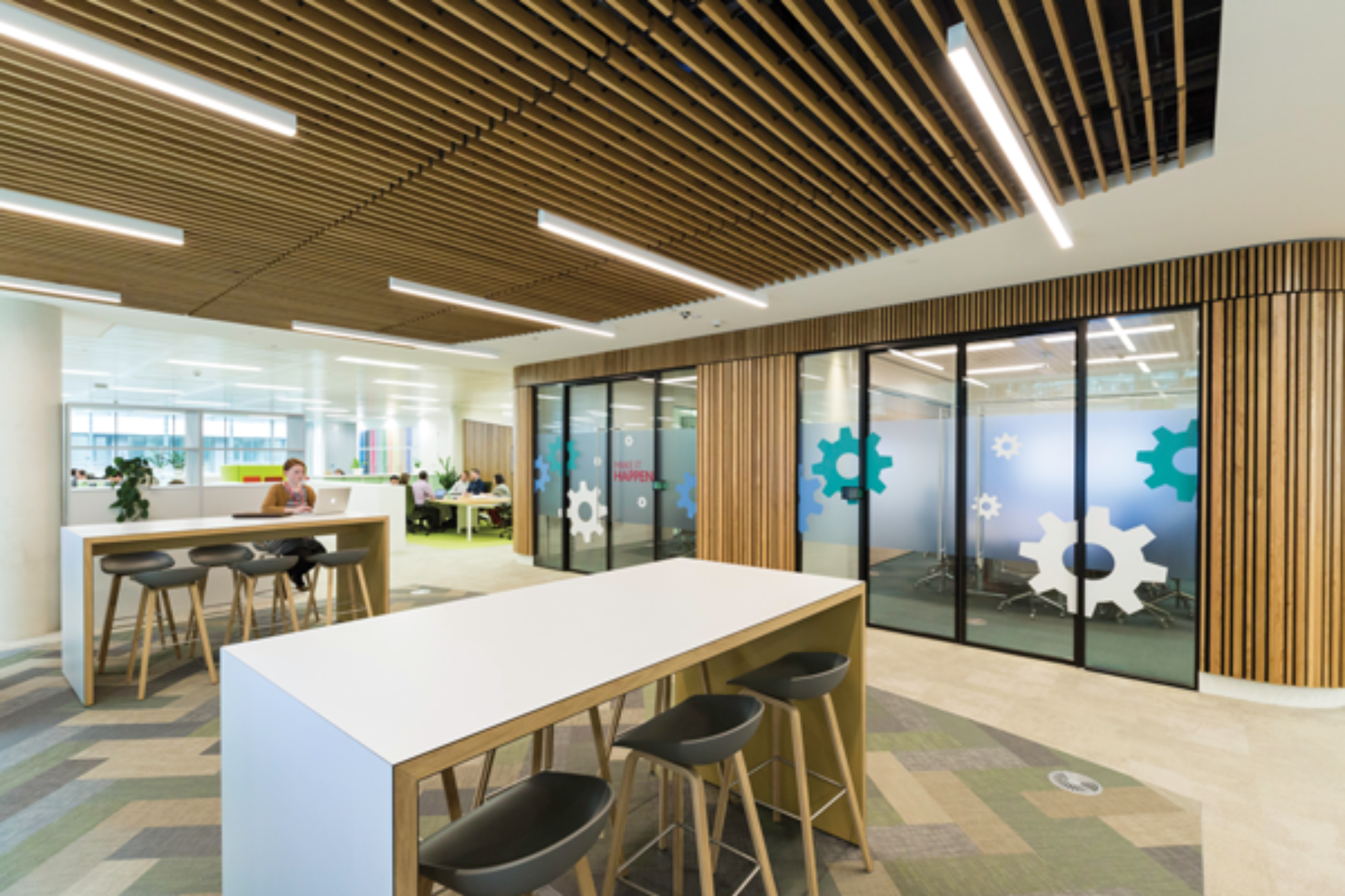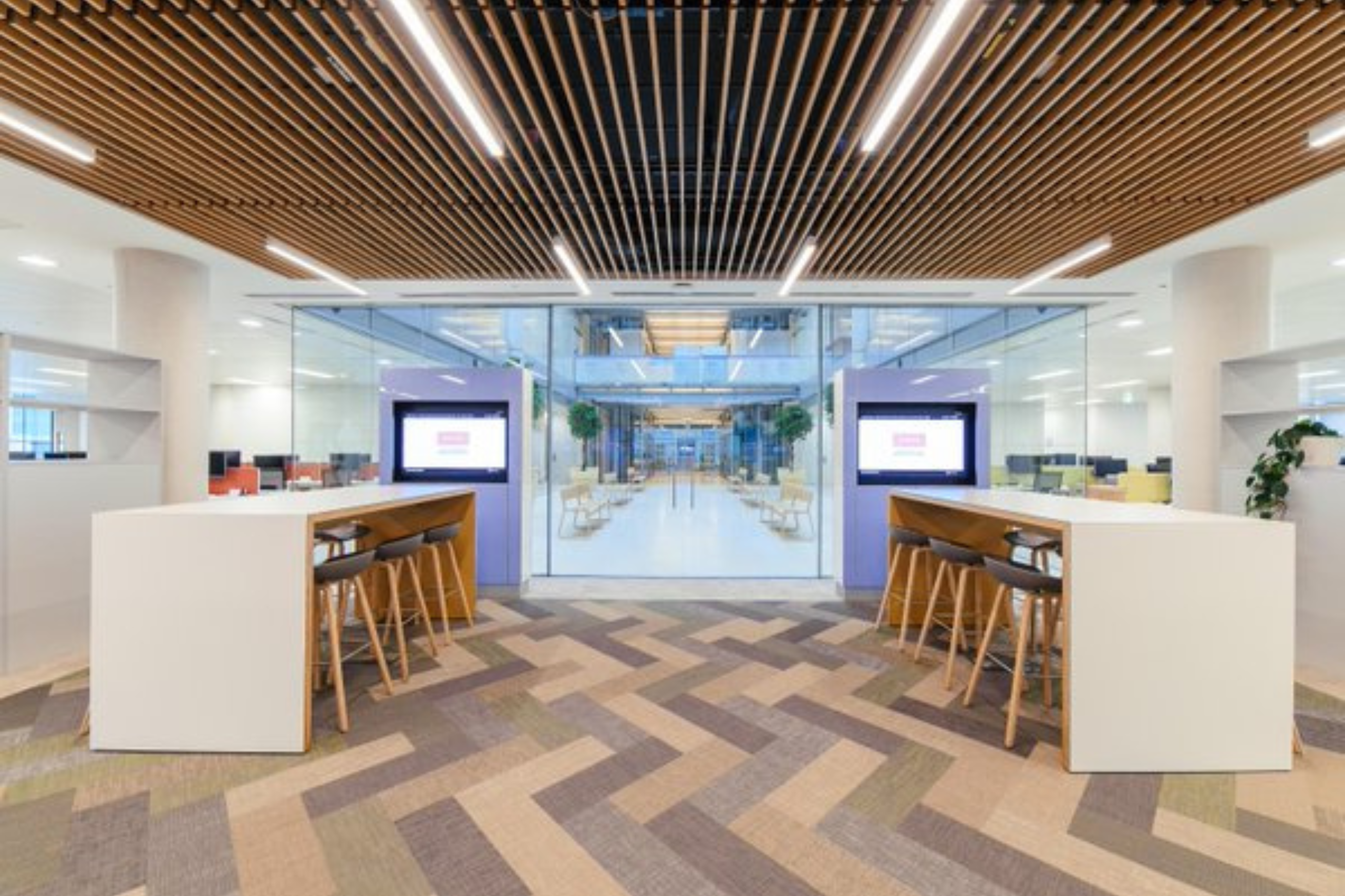 In 2015, the Chartered Institute of Management Accountants began a new chapter in its history, moving its headquarters to the city of London. This new era saw a transformation in the institutes brand, culture and work practices. The contemporary open plan office was intended to reflect this new era, creating a more agile, interactive work environment.
Woodfit's slatted ceiling system was used by the iDEA interior design team to compliment the timber cladding used at key focal points throughout the office. The designers used the white oak slats to create a clean contemporary effect. 
The slatted ceiling system allows easy access to the services running along the ceiling, allowing for minimum disruption during maintenance. 
Chartered Institute of Management Accountants